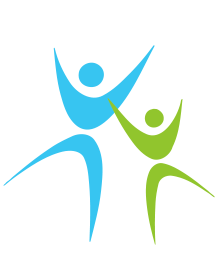 To see appropriate fitness gains, it's important to build training load ea. week, then cut back training hrs. on recovery weeks to allow rest and adaptation. 3-4 key sessions are indicated weekly where specific endurance, strength or speed is emphasized. If time is short on any given day, simply cut the main set in half or reduce by the % that works best. A 20-min session can accomplish the necessary fitness & is better than skipping altogether.
PERFORMANCE EVALUATION $95 – Annual set-up fee for custom training, includes SWIM-BIKE-RUN skills evaluation and annual Tortugaman club membership OR 30-minute performance evaluation with video in each sport: SWIM-BIKE-RUN
ONE-ON-ONE 30MIN SESSION PKGS: $25 =1 session; $66 =3 sessions; $105 =5 sessions; $136 =7 sessions; $185 =10 sessions
ONE-ON-ONE 60MIN SESSION PKGS: $45 =1 session; $126 =3 sessions; $195 =5 sessions; $259 =7 sessions; $350 =10 sessions
One on one sessions include sport specific instruction in correct bio-mechanics/technique with video analysis and 'homework' between sessions.
PRE-PROGRAMMED ATP (Annual Training Plan) $35
Typically for the self-coached multisport athlete, this annual training outline will deliver your weekly training hours overview—SWIM, BIKE, RUN, STRENGTH, for your current triathlon season (8-12 months) based on your available training hours, chosen races, & race goals.  This pre-programmed ATP is for beginner, intermediate, or advanced athletes who want to get a snapshot of the season's training/recovery base, build, peak phases, and total training hours required.  Answer a short questionnaire and receive your ATP annual outline via email or hard copy.
ONLINE (may be combined with IN PERSON)
SPORT SPECIFIC OR RACE SPECIFIC PROGRAMS DELIVERED VIA TRAINING PEAKS: Includes unlimited email, text, phone follow up.
____TeamWorks PLATINUM $250/mo – includes 1 in person or video coached training sessions per week
____TeamWorks GOLD $200/mo – includes 2 in-person or video coached training session per month
____TeamWorks SILVER $150/mo – includes 1 in-person or video coached training session per month
____TeamWorks BRONZE $100/mo – ONLINE ONLY
____Optional Training Partner ADD-ON (1/2 mo. fee of full price athlete). Follow same Training Peaks plan as partner
SMALL TEAM TRAINING: 2 – 5 Athletes training together for the same race or sport who will follow the same training plan (delivered via Training Peaks) –  $75 per person meets 1x per month; $100 per person meets 1x per week.
6-12 WEEK ONLINE PRE-PROGRAMMED MULTISPORT MAINTENANCE OR INTERMEDIATE SPRINT TRI TRAINING PLAN
$59 6-WEEKS; $99 12-WEEKS
*Note 12 weeks divided into 3 blocks of 4, progressing for 3 weeks followed by a shorter recovery week. Recovery week is also a test week.