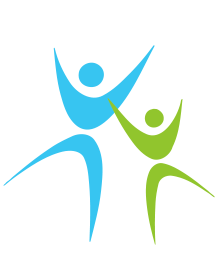 Throughout the year TeamWorks offers training camps or clinics for local races such as the Grandman in Fairhope, Brett Robinson Alabama Coastal in Gulf Shores, or SRI TRI (Santa Rosa Island sprint tri) in Pensacola. Camps are accomplished via online training instructions plus weekly training meetings to perform and discuss specifics regarding your upcoming triathlon race.
MULTI-DAY TRI CAMP $Varies
MULTI WEEK CAMPS $150 – $200
2019 GRANDMAN TRI CAMP 10YR ANNIVERSARY 12-WEEKS $150 or 2 for $100 each

USAT sanctioned camp
Choose from newbie to intermediate plans
Daily online programmed multisport training via Training Peaks (www.trainingpeaks.com)
Free BASIC athlete account on Training Peaks
Weekly group training (Opt'l) on Grandman race course + Triathlon discussion topic
Includes Race Rehearsal (Mock Tri-May 18th) on Race Course

COMING SOON –>ONE WEEK CAMP $75 – A week (Mon – Sat) in the life of a budding triathlete- Beg., Interm., Adv. skill levels.

Meet Mon-Sat. for designated 1.5HR A.M. or P.M. Coached Training + Discussion
Discussion – Swim, Bike, Run, Swim + T1 + Bike, Bike + T2 + Run; Triathlon-putting it all together.
Equipment Checklist provided
Mini Tri included
MOCK TRIATHLON/CLINIC $30
USAT Sanctioned Clinic
Grandman full course race rehearsal—Also known as Chris Miller Memorial Mock Tri (or any other race rehearsal).
Includes discussion on transition set-up and execution + Commonly violated rules and penalties.
Must be a member of USA Triathlon or pay $15 1-day license fee.
HALF DAY $25 or FULL DAY $50 TRI OR OPEN WATER SWIM CLINIC
USA TRIATHLON or US MASTERS SWIMMING Sanctioned Clinic
MUST BE A MEMBER of USA Triathlon or USMS or pay $15 1-day license fee.
FIRST TIMER SWIM OR TRI CLINIC
Minimum physical requirements:

Must have proper swim gear/attire + be able to swim 25yd non-stop in open water.
Must have certified bike helmet & rear flashing (red) bike light.
Must be able to ride 15 miles on the bike non-stop.
Must be able to drink from water bottle on bike.
Must be able to run or run/walk 3 miles non-stop.

CLINIC DISCUSSION & PRACTICE: What does it take to do triathlon?

Mental & Physical readiness
TRI gear checklist & discussion
Scheduling daily multisport training
Why warm up?
RPE ZONE Training
Workout types & Execution
Swimming, Biking, Running in a group—Protocols & Practice

CLINIC DISCUSSION & PRACTICE: Success with open water swimming

Open water vs. Pool stroke technique
Honing Your Stroke Drills
Sighting; Drafting; Buoy turns
Success swimming in a pack
How to successfully wear + swim with a wetsuit