---
We Train Smarter Together
Swim + Bike + Run
---
---
We Train Smarter Together
Swim + Bike + Run
---
Are you an endurance athlete or triathlete with a desire to improve your race performance?
Want to do your FIRST triathlon?Do you need HELP with your swim?
TeamWorks is for you!
Triathlon Training
Customized Online Triathlon Training Programs - Race/Sport specific
In Person Performance Evaluation/Race plan set up- Swim, Bike, Run
One-on-one Private Training Sessions
Triathlon Training Camps - ½ day; 1 day; Multi-day
Small Team Training (2-5 athletes training same race)
Swim Training
Structured swim programs to improve race performance
Improve T-Pace (threshold pace per 100)
Advance swim methods to increase speed
Learn proper triathlon race pacing, swim start, sighting, buoy turns, swim exit
Tortugaman Tri Hearts
Join the Tortugaman TRI Club and participate in group tri training all year
TRI TOUGH Saturday - last Saturday of each month. Are you Tough Enough?
Tortugaman Challenge - Total all your race and sanctioned event miles together all year to meet or exceed 277.7
End of year party in December to celebrate our accomplishments.
Coach Michelle loves Triathletes!
TeamWorks Multisport coaches athletes of varying skill levels who share an unquenched thirst for swimming, biking, running & triathlon. We train together as TeamWorks Tortugaman Club, to challenge, grow, motivate and encourage each other. REGISTER to train one-on-one with TeamWorks for private coaching, training program online (race-specific), OR join one of our daily, weekly, or multi-week training camps in Swimming or Triathlon.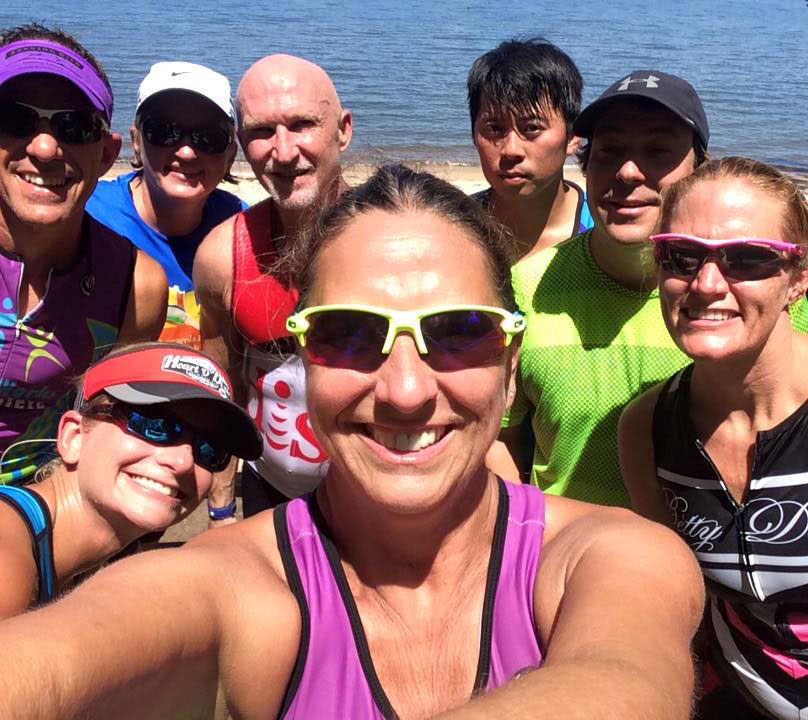 ---
Coach Michelle's Qualifications
USA Triathlon Certified Coach
Top Age Group Triathlete Since 2001
Started TeamWorks Multisport Training in 2008
USAT LEVEL 1 Coach Since 2010
3-Time National Qualifier, AG Nationals-Sprint
Train Endurance Athletes Sprint to Ironman


U.S. Master Swimming
Competition Swimmer Since Age 12
Former NCAA Swimmer - LSU
USMS Level 1 & Level 2 Certified Swim Coach
Eastern Shore Masters Swim Coach
USMS National Qualifier
AAU / USA Age Group Swim Coach Since '78
Red Cross WSI (Water Safety Instructor)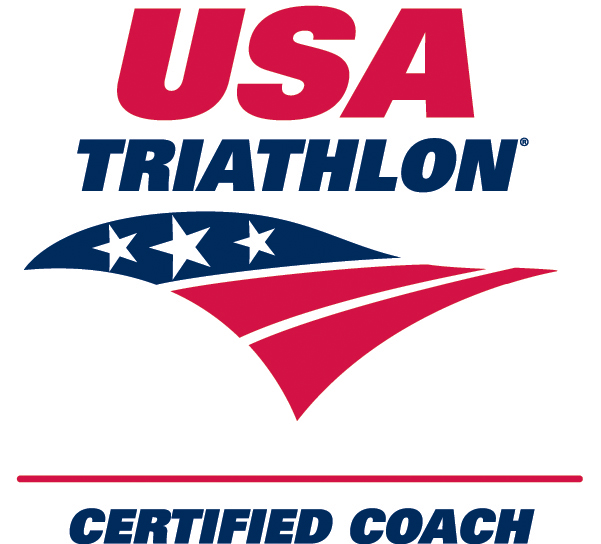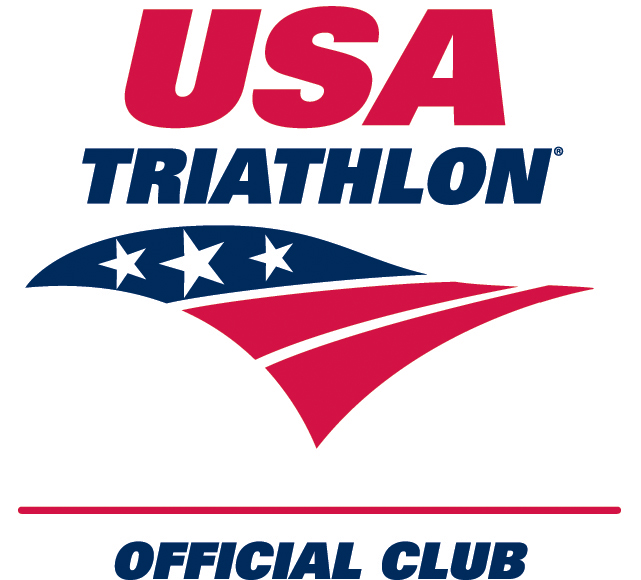 A Message from Coach Michelle
---
---
What Athletes are Saying About TeamWorks
Michelle

 has been an awesome coach and mentor in my triathlon journey. She has given me confidence and helped me reach my goals in the sport. From teaching me the foundation of the bike to fully preparing me for my first Ironman she has been there each step of the way.

I wanted to let you know how much I enjoyed the training experience for the Goosepond Half Ironman. Never in my wildest dreams would I have imagined that I could accomplish something like that! Before 2 years ago it was a big deal for me to run 1 mile. You are a very talented coach!  Thank you so much for everything you helped me learn.  I feel like I really grew as an athlete and a person during these last few months.  I learned so much from you.  I was very glad to go into the race feeling confident that I could get through it efficiently.  I was also very happy to make it to race day uninjured, something I could not have done without you. I actually enjoyed the race.  Your workouts were exactly what I needed, when I needed, to be perfectly prepared.  Thank you so much!

As a teacher and a coach myself, I appreciate good teaching and good coaching. Michelle is the best! As a teacher Michelle is extremely effective, not only by giving clear directions, but also by posing pertinent questions. As a coach, Michelle picks out problems areas and develops a remedy that sequentially addresses the problem. I made much improvement through Michelle's patience and persistence! Thanks Michelle!

Coach Michelle offers a tremendous balance between reaching your competitive goals and having FUN. She was not only available whenever I needed her, but was also able to customize a training plan for me that prioritized my family and work-related responsibilities.  Thanks Coach Michelle.

My whole family has become dedicated to a healthier and more active lifestyle! Coming from someone who's considered herself a 'non-athlete', (I did not  run a 5K race until I was 51 years old), Michelle taught me that even the "untrainable" can achieve in triathlon.  Like me you may never expect to stand on the podium, but her structured approach to training will allow you to reach goals you never thought you could!  Whether it's a 5k, sprint, Olympic, or Ironman distance triathlon, TeamWorks provides motivation, camaraderie and everyday support from coaches plus fellow athletes. Thanks TeamWorks!

I would like to say that my training so far with TeamWorks has certainly been a rewarding experience. For too long I was trying to figure it all out by myself, and my training was getting somewhat monotonous. TeamWorks has definitely given my training the spark I needed to excel in training and racing. And I'm doing it remotely!

Coach Michelle trained me through two successful Ironman finishes. I can honestly say she     helped me get into the greatest shape of my life, both physically and mentally, I could not have done it without her. When you cross that finish line, nothing can replace those bone chilling words heard over the loud speakers…  "Tommy Robinson, you are an IRONMAN!"  Thanks Michelle. I think about my Ironman journeys almost every day. Perhaps another Ironman in a few years?

I completed 12 weeks of training with Coach Michelle and Teamworks to participate in the 2014 Grandman Triathlon. The experience was amazing and quite rewarding. I really didn't know how to swim but Coach Michelle's talent showed in her coaching me to swim with good form and greater efficiency. Biking and running with the group made hard work fun. If you are considering doing a triathlon event, Michelle will get you in much better shape than you can do on your own. The social aspect of the training made it all the more rewarding. I say you need to join Teamworks!

Coach Michelle was a HUGE help for me on my first triathlon.  She offered a training camp to help us practice and learn.  What help it was!  There was so much to learn about Triathlon and she was there to walk us through everything- providing answers, motivation and accountability.  I can't say enough good about her as a coach!  She's a wonderful trainer and you'll learn so much under her instruction.

About 5 years ago, I was looking for a group to do open water swims with. 

My friend invited me to a Monday night at swim with Michelle and Teamworks.

 I live in Mobile, and being new to the triathlon scene, struggled to plug in with multi-sport athletes over there.  So I kept coming back and within 4 months of training with Michelle, I finished my first 70.3.  It's amazing how big Teamworks and Tortugaman have gotten since then. I've made a lot of friends and look forward to traveling across the bay on Saturday mornings to be challenged while building great habits and relationships.

Training with TeamWorks for my first Triathlon was the best decision I could have made. Michelle provided custom workouts tailored to my needs and group sessions that provided camaraderie and accountability. I learned a lot of new skills and practiced in a variety of different settings. By the time race day came along I felt prepared and ready for the challenge. As a first timer, I highly recommend training with Michelle.

I didn't know how to swim and breath in rhythm, could hardly swim 50 yards with out stopping. I was thinking "Can I float 600 yds. Dog Paddle?" I found out about Teamwork's Community through a web site and later work colleges recommended me to get InTouch with coach Michelle Smith for training. Wow, I was in luck and timing couldn't have been better to in-roll in the Teamwork's 12-week Grandman Camp. It was extremely helpful to have the expert advice, one on one and e-mails including daily workouts. The people I meet and trained with became like family along with Coach Michelle and Coach Willie. Not only will you receive the physical part of training for a multi-sport like Triathlon but how to diet and hydrate properly to maintain good health. We are very blessed to have this camp available to us on a local level. P.S. I didn't have to float thanks to Teamwork's Grandman Camp.

The great part of the training was the diversity of my runs and other workouts.  I truly feel I am faster and stronger.  Despite injuries, I hit Goal B which was less than 5 hours. I still got a 15 minute PR-- so excited about that. Plus, I didn't feel so fatigued during the race and after. After my 1st marathon I couldn't move and just wanted to veg.  After this race, I was able to go out for early dinner and then walk to church. My training prepared me for that endurance.